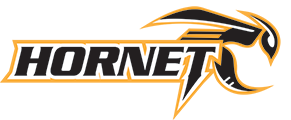 HORNET NUTRITION
DEFY YOUR LIMITS
Hornet Nutrition is a supplement manufacturer based in Fort Lauderdale, Florida. We design supplements for the seriously minded gym goer, athlete, bodybuilder and sports person. The Company was founded in 2006 by Nick Edstorm B.Sc. who has been working as a strength and conditioning coach and a nutraceutical synergist for over 20 years.
At Hornet Nutrition we make use of our cutting edge production line. Using state of the art food grade manufacturing machines to produce individually batch tested products which are of a pharmaceutical standard.
The Hornet Nutrition laboratory, factory and warehouse comply with all the stringent regulations and standards required to manufacture premium quality supplements. Our products have been formulated through extensive research, development and testing, using the latest technology, scientific findings and clinical trials - ensuring that our customers and athletes get only the best premium quality supplements. Our vast product range caters for any specific need; from the casual runner, to the avid fitness enthusiast and even the professional athlete. Hornet Nutrition also offers a complete ladies supplement range, as well as a hard core bodybuilding series; each range catering for that particular need.
We are so confident in our products that we've put them to the test by sponsoring a growing number of the United States top bodybuilding, sporting and fitness athletes and as a result, are the supplement manufacturer of choice by a number of professional sports teams. At Hornet Nutrition we are inspired by these and other world-class athletes and their dedication to push beyond the conventional and who see the limits of what is possible as just another challenge. Because of this we continuously strive to manufacture and supply products that defy industry standards.