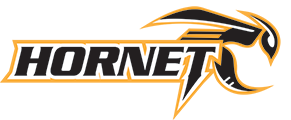 BODYBUILDING BIO
Nick St. Clair
My name is Nick St. Clair, I was born in Canada but I grew up in Los Angeles, California, I am 27 years old and the youngest of 4 brothers, I got into bodybuilding at age 16 when I was trying to make the high school football team and I got bitten by the iron bug and never looked back since. I am an amateur bodybuilder and I am and always will be a lifelong natural bodybuilder, this year I won the Mr. TITAN competition in Venice beach weighing 204lbs at 6% bodyfat, I am 5 feet 9 inches tall. My favorite exercises are incline dumbbell dress, military and behind the neck shoulder presses and sumo stance dead lifts mainly because I am strongest at these exercises. I keep my supplements pretty simple, I take Hornet Nutritions PX9 30 minute before I hit the gym, for either weights or cardio (I mainly do HIIT cardio), I cycle on and off the Hornet Nutrition TEST X6. And for my last competition I used the SHRED X5 right up to and on the day of the Mr. TITAN competition that I placed first.
When I am in a dieting phase i will take Hornet Nutritions BCAA X8 during and after weights, and when I am in a gaining cycle I will add in the Hornet Nutrition ATP X3 creatine to squeeze out those extra few reps and push past plataus and sticking points.
In 2015 I plan to compete in another local show here in LA before looking at trying to qualify for the MuscleMania international level competitions. My inspiration is Arnold Schwarzenegger because he never gave up, i try to keep growing and developing myself in this sport. and a remind myself daily it is not just a sport, it's a lifestyle.