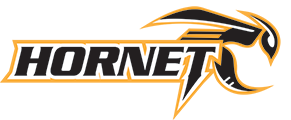 PX9
™
Hornet Nutrition have developed a truly cutting edge PRE-WORKOUT drink.
PUMP POWER PERFORMANCE
PX9™ is the most advanced performance product on the market today, PX9™ has been engineered to help you grow muscle faster, increase your vascularity and create the most mind boggling muscle pumps and focus you could imagine. PX9™ is a hardcore pre-workout formula that looks to increase your PUMP, POWER and PERFORMANCE. In fact, it's a completely revolutionary new concept on how to deliver NITRIC OXIDE properties to your muscles.
What Makes PX9™ Different From The Competition?
Probably the biggest difference is the addiction of citrulline malate, this ingredient helps your body accept the nitric oxide easier and quicker.
If you want to increase lean muscle, get leaner and more explosive intense super focused workouts. Be sure to order px9tm today.
Boosts muscular endurance and energy

Amplifies workout intensity

Massive pump effect

Super focus

Zero sugar
Available in Candy Apple, Orange Crush, Fruit Punch